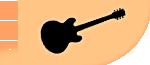 Weber MASS attenuator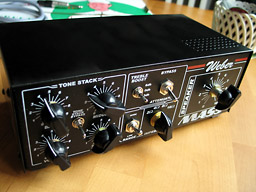 100 watt MASS. 2, 4, 8, 16 ohms, 0, 3db, and 6db treble boost, MASS bypass, line out, tone stack for line out, tone stack bypass, extra output jack, range switch.
All controls are on the front panel.
The MASS employs an actual speaker motor for the load to yield a realistic interaction between the attenuator and the output circuit of the amp.
The attenuation is continuously adjustable from zero to over -70db using the speaker control and the range switch.
By turning the speaker control to minimum (maximum attenuation), the unit may be used as a dummy load for testing or for DI use. Optional wings may be employed for rackmounting the MASS.
When rackmounted, the MASS occupies two rack spaces and requires adequate ventilation for proper operation.