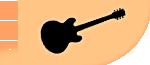 Marshall JMP model 1986 (1968)
A plexiglass panel Marshall JMP 50W (bass) head from 1968. This one came from Germany. I still remember it had a Valvo EL34 and an unbranded other EL34 tube - which was dead. The seller was kind enough to refund the broken tube. Pretty soon though it was obvious that there was quite a lot of work to be done besides replacing a power tube. For instance, the original power transformer had been replaced with an unnamed one more than 20 years ago. It did work, but it gave 7 volts on the filaments and no more than 400V on the plates so it definitely wasn't the best source of juice for a '68 plexi. As the first thing to do I got it replaced with a Marstran 1202-118 (undoubtedly the best you can get for your old Marshall).
In addition to the weird power transformer, there was a very strange looking modification - possibly a line out mod - that had required an extra jack on the back panel. What had the owner been thinking? That's just a shame. Also the wiring around the power transformer was a mess and there was an extra tag strip with rectifier diodes installed on it. There were no soldering terminals on the power transformer the amp came to me with (where the rectifier diodes usually are located) - just flying leads - so I guess the previous tech had to come up with something. Anyway, the amp is now nice and tidy - and the Marstran power transformer is dead silent, hooray! The electrolytic caps have been replaced and the amp has otherwise been fully serviced in October 2011.
Specifications
Model: JMP 1986, i.e. bass version
Output (RMS): 50 watts
3 Band EQ
Preamp Tubes: 3 X ECC83
Power Tubes: 2 X EL34
Controls: Presence / Bass / Middle / Treble / Volume I / Volume II
Speaker Outputs: 2 parallel (switchable 4 / 8 / 16 ohm total load)
Transformers: Drake 784-139 (OT), Marstran 1202-118 (PT)
TAD GoldCap filter capacitors (32uF+32uF/500V radial on top of the chassis and 33+33uF/450V axial on the board)
Sprague Atom bias supply capacitors (8uF/150V)
Philips V1 cathode bypass cap (220uF/63V)
Original 68k bias resistor replaced with a 47k resistor and a 22k trimpot
Screen grid resistors (1k) installed
Jumper style impedance and mains selectors
IEC mains socket (I do have a Bulgin in case I want to restore the amp to a more original shape.)
Fuses: T2A 250V (mains) / T1A 500V (HT)
The knobs, fuse holders and standby switch have been replaced and there's a small hole drilled onto the back panel - what a shame.
The logo is missing
Marshall Amps Info & Schematics
s/n: S/ 11425